Welcome to the Author Shop
Download our "Step-by-Step Trail Guide from Idea to Published, Profitable Book," and start confidently planning literary success.
Character Creation Made Easy Workbook
Use this workbook to create and/or develop main characters' physical traits, personalities, storylines, and more. This multi-page yet EASY-to-follow workbook makes creating characters or learning about real people in your project simple. Brainstorm, dream, list, and more with this handy tool.
Buy Now $7
Brainstorming Workbook
Use this guided brainstorming packet to daydream and document ideas for your next project. Explore the eight essential elements of a story. Map out your arc and plot. Consider characters and conflict. Curate a list of industry contacts. Use the 60-page book and duplicate its pages as needed. This tool will help you take the first exciting steps toward creating your story!
Buy Now $17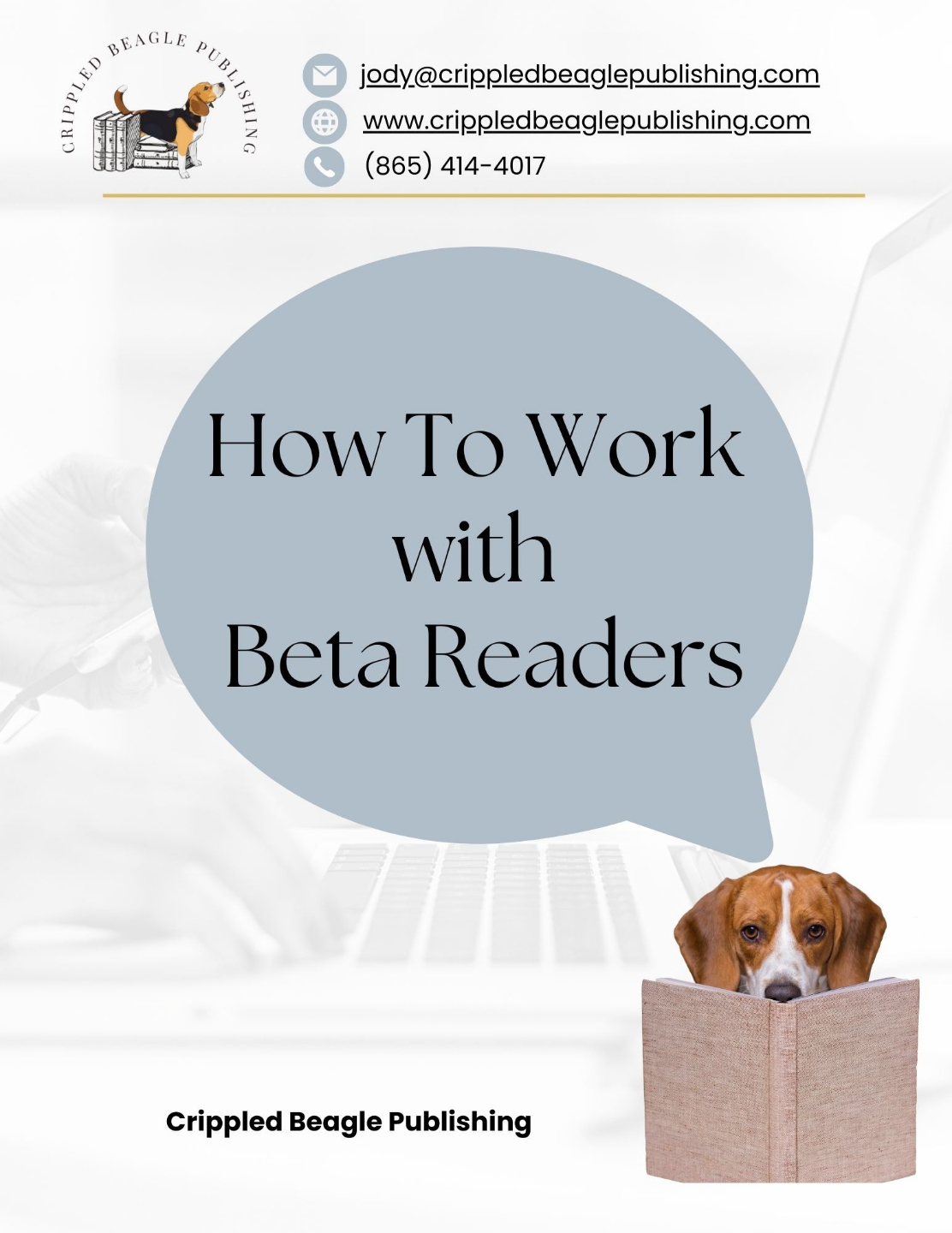 How to Work with Beta Readers
Use this guide to establish efficient and effective relationships with beta readers who will not only enhance your work but also support your efforts to create a pride-worthy book.
Buy Now $3
Proofread Like a Pro Checklist
Save time and money! This packet contains many of the most common errors editors and proofreaders spot and are paid to fix. Use the Proofread Like a Pro Checklist to correct your own errors. Learn from mistakes, improve your writing, save time, and save money in the editing and publishing processes. Clean writing = credibility with readers. Don't skip the important steps of editing and proofreading. Secure your credibility while using this shortcut to success.
Buy Now $17
How to Use Track Changes In Word
Use this easy guide to learn how to use Word's Track Changes tool so you can minimize errors, improve your writing, and efficiently collaborate with writers, editors, proofreaders, publishers, and others. 
Buy Now $7
The Complete Project Planner for Authors
The Author Project Planner is for any writer who is beginning or has just begun a project. This comprehensive tool will help you plan important aspects of your book/writing project on the front end, which will save you time and money as you write, edit, publish, and market your work. The planner is written as a Word document so that you can expand and add information.
Buy Now $17
Idea to Marketplace Self-Publishing Checklist
Jody Dyer created this checklist to help authors meet industry standards and produce high-quality books without wasting time or money. This worksheet will guide you through the "to do items" in the four phases of the publishing process: writing, editing, publishing, and marketing. Checklist tasks are provided in purposeful order. You may insert rows and columns to add specificity, make notes for future projects, record dates, plan/record expenses, keep URLS, save login credentials, and more. Use this step-by-step process to lessen stress and speed up your path from idea to published, profitable book!
Buy Now $37
Stay Connected
Get resources, motivation, and industry tips delivered to your inbox.